Feegled from Twitter's Terry&Rob

Sign up for a special show to mark Terry Pratchett Day on 28th April.

Join a line-up of famous guests and authors who have been inspired by master-storyteller Terry Pratchett's fantastically funny, magical stories. Your class will learn all about his remarkable imagination and writing process, plus find out top tips for creating their own magical worlds, as well as the first Puffin Virtually Live draw-along of the year.

To see your school name on stage send us your class's most creative ideas for their own imaginary world!

Come back soon for more details on the line-up, lesson plans and more.

Sign up for free now!
http://puffinvirtuallylive.co.uk/author/TerryPratchettDay2017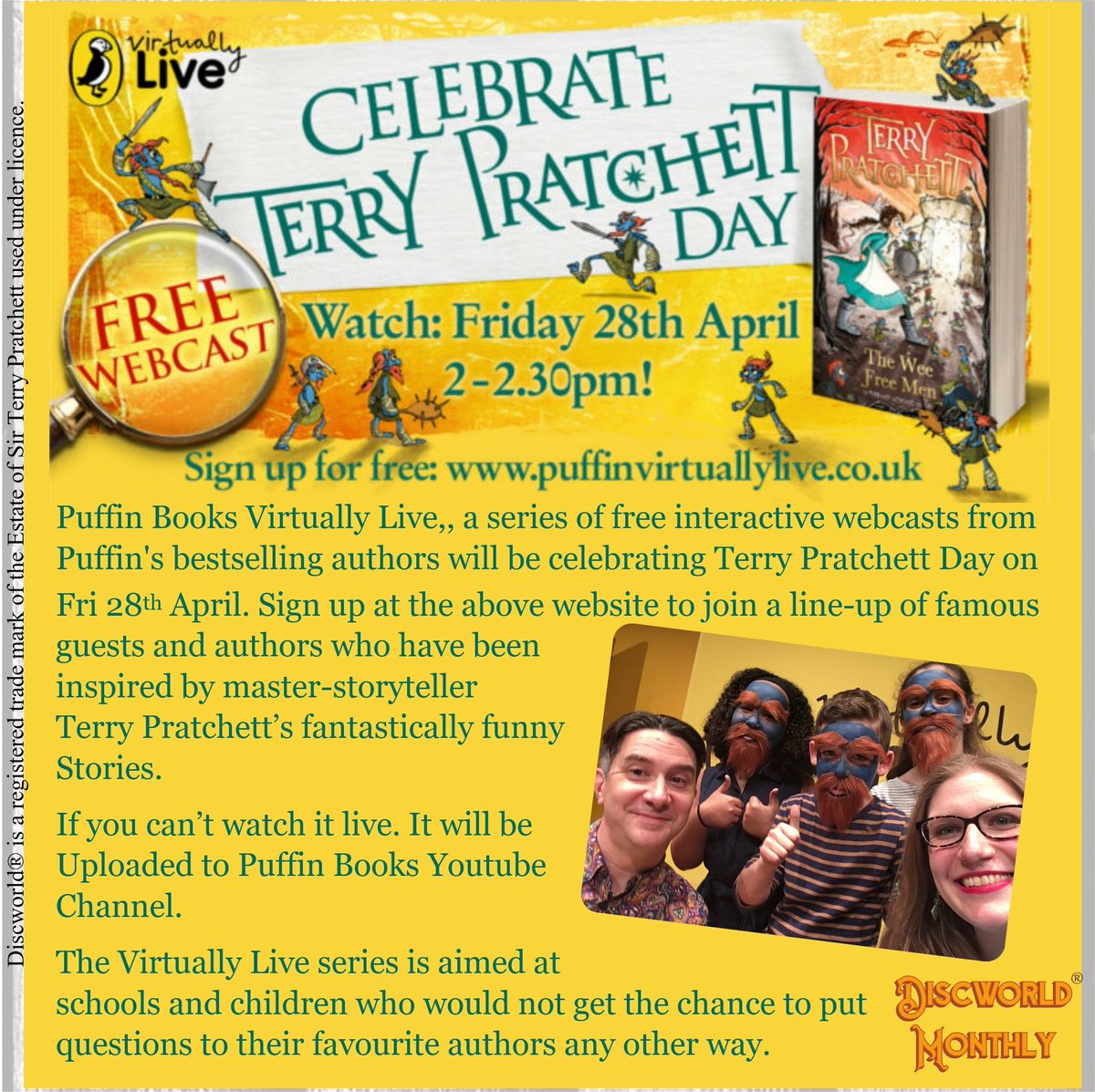 Mx