Super Moderator
City Watch
Jul 25, 2008
29,323
241
3,525
Do you ever see references to one TV show or movie in another?
I was just watching the final episode in the first series of Star Trek The Next Generation. In the episode the crew of the Enterprise find a derelict spacecraft from Earth with three people cryogenically frozon from 300 years in the past.
One of the three people, when unfrozen, is concerned about what became of her family and Councellor Troi uses the computer to track down her family tree. There is a series of screen shots of the family tree scrolling past and I suddenly saw a name I thought I recognised, so I rewound and advanced it frame by frame and sure enough: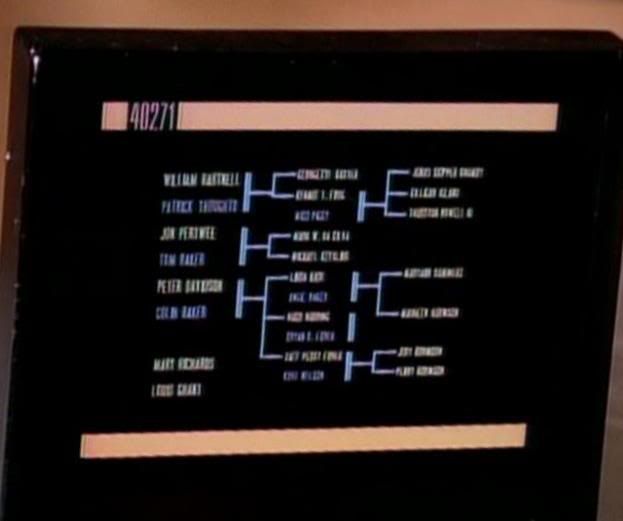 I don't know if you can read the names on the left of the screen, but they start with William Hartnell and then list all the other Dr. Whos to Colin Baker.

Have you seen anything like this before?